Description
Calming Seas Holistic Health offers an alternative and complementary approach to overall physical, and mental health and wellness using essential oils, essential oil-based products and supplements featuring doTERRA Essential Oils. As a retired military member, it has always been my mission to help and serve others. doTERRA has allowed me the opportunity to do just that by assisting individuals with their health and wellness goals.
I have worked with various healthcare professionals and healthcare wellness programs. I taught PACU nurses at Lovell Federal Healthcare Center, North Chicago on the use of essential oils for patients coming out of surgery; participated in wellness programs/fairs at a major medical center throughout the Fox Valley area; and assisted with wellness fairs at senior living facilities also in the Fox Valley area. I also worked closely with a Doctor of Psychology in establishing a first of its kind class for addiction management. Currently, working with Buoy Underground in Neenah, WI as another way of implementing stress management techniques in their business. Interested in implementing essential oils into your business? I would be honored to help your place of employment in doing so.
I have 6 years of experience working with essential oils and I continue to seek out new and exciting training opportunities as they become available. As a science minded individual, understanding the mechanics of how the oils work allows me to better assist my clients and their needs.
Products Offered: Essential Oils – Assist with Pain Management/Mental Health/Digestive Issues/Sleep/Respiratory/Immunity Boosting/Stress Management/Weight Management/ Metabolic Function and Metabolism/Aging and Nutrition.
Supplements for: Nutrition, Digestive Health, and Children Supplements
Personal Care Items: Skin Care; Sun Care; Spa Products; Baby Care; Hair Care
Household: Cleaning with TOXIC FREE products
Join me as I share my knowledge on how to use essential oils safely for your entire family. My goal is to help you explore healthy solutions for your and/or your family.
Services Offered:
Essential Oil Classes. Join me as I share my knowledge on how to use essential oils safely for your entire family. I do group classes or one-on-one sessions either in my home or yours.
Workshops and Classes include Boosting Immunity;
Stress Management;
Non-Toxic Cleaning; and
Nutrition including our new line – MetaPWR.
My goal is to help you find healthy solutions for you and/or your family. Join a community of individuals that love to educate and share with each other.
AromaTouch Technique Session
The AromaTouch Technique provides the recipient with an overall feeling of well-being and relaxation through the application of 8 different essential oils in a specific order. The AromaTouch Technique is NOT a massage. It is done laying face-down on a massage table, in a calm, warm, and welcoming environment. Essential oils are then applied to the bared back and feet using gentle strokes and tissue pulls. Whether you are young or old, male or female, the AromaTouch Technique is an excellent way of caring for the body, mind and soul. (I can also teach you how to do this for your own family! What an amazing gift that keeps on giving to others.)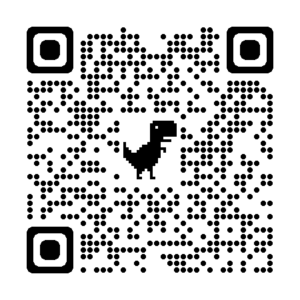 (Scan QR Code AromaTouch Technique and additional information)
Gift Certificates: I offer gift certificates for the AromaTouch Technique. This is a wonderful gift to give someone who
may just need a little "me time."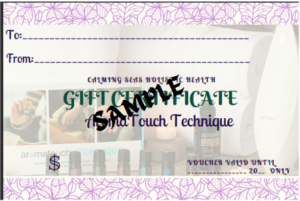 Join me on my Facebook page by scanning the QR Code listed above!